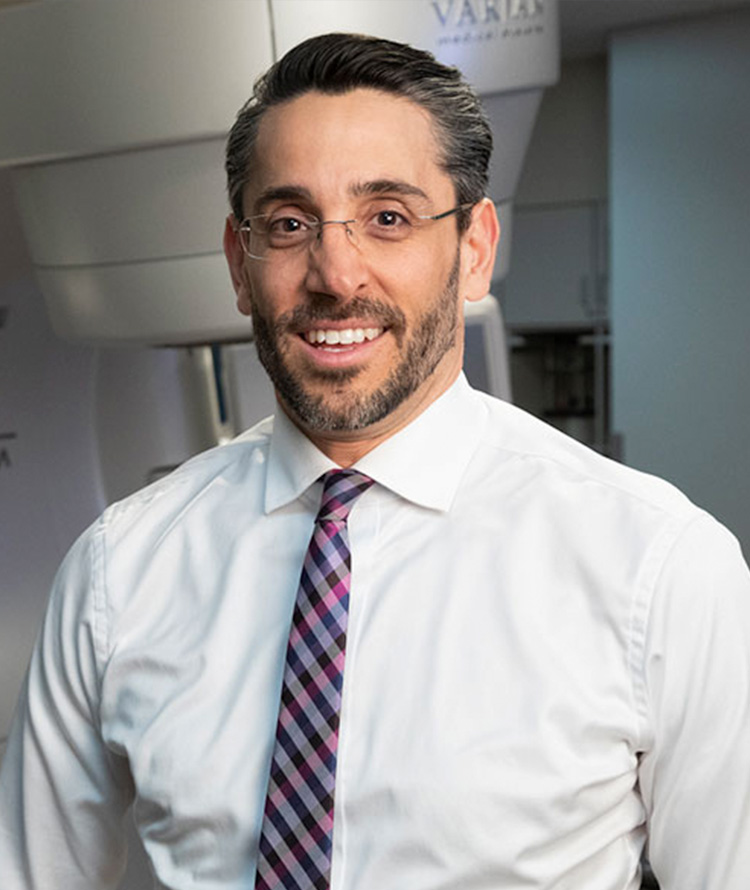 Brian Knab
MD
Radiation Oncology
---
Biography
Brian Knab received a Bachelor of Arts degree in interdisciplinary studies at the University of Virginia in 1997. He graduated from Duke University Medical School in 2002 as a member of the Alpha Omega Alpha medical honor society. While in medical school, he participated in a year-long laboratory research program at the University of California at San Francisco investigating new cancer treatments.
Following medical school, Dr. Knab returned to the University of Virginia to complete an internship in internal medicine. He continued his training in radiation oncology at the University of Chicago Medical Center and served as chief resident from 2005 to 2006. During residency, Dr. Knab received extensive training in the latest radiation therapy techniques including intensity modulated radiotherapy (IMRT), stereotactic radiotherapy, and brachytherapy. Dr. Knab also received additional clinical training at the Royal Marsden cancer hospital in London, England and the Seattle Prostate Institute. During residency, Dr. Knab participated in clinical research investigating the treatment of gastrointestinal and gynecologic cancers, brain tumors, and head and neck cancers. He also performed laboratory research in tumor immunotherapy and radiobiology.
After finishing training, Dr. Knab joined Radiation Oncology Associates in 2007. Dr. Knab now serves as medical director for the Solinsky Center for Cancer Care at The Elliot.
"Cancer treatment is a rapidly advancing medical field and it is exciting to be a part of this ongoing revolution," Dr. Knab said. "I strive to incorporate the latest advancements and technologies into my medical practice to offer the optimal treatment for each individual. I feel privileged to work in this wonderful community with such talented professionals to help provide state of the art cancer care in a compassionate and caring environment."