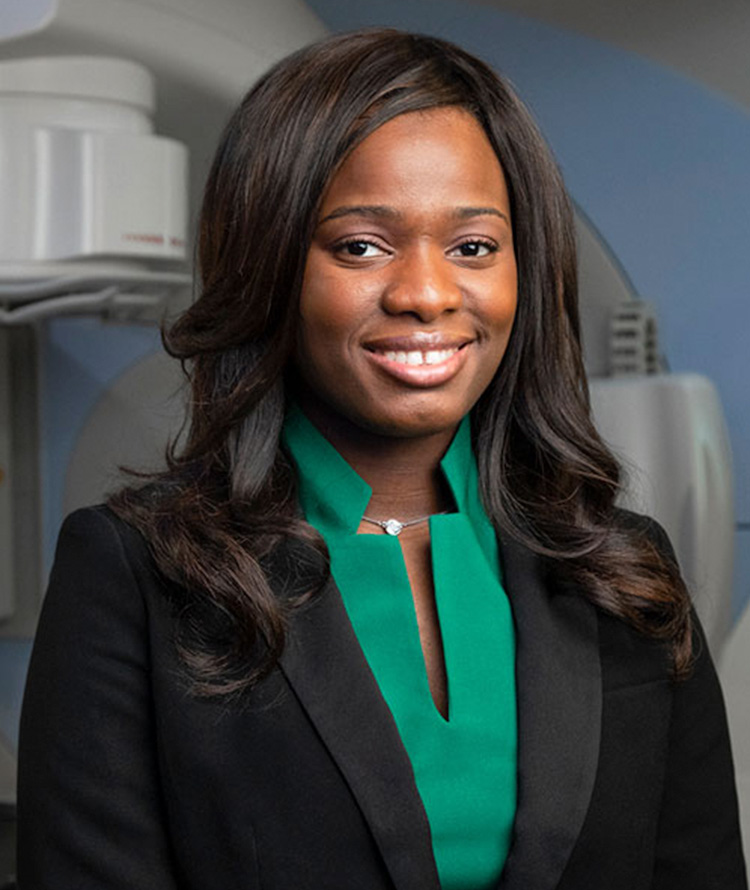 Etin-Osa Osa
MD
Radiation Oncology
---
Biography
Etin-Osa Osa received her Bachelor of Science degree in Biology and Chemistry with highest academic distinction from Howard University in 2005 and earned her medical degree from New York University School of Medicine in 2009.
Dr. Osa went on to complete her internship in General Medicine and residency in Radiation Oncology at New York University (NYU) from 2009 to 2014. During her residency, Dr. Osa was involved in several clinical research projects in breast and central nervous system tumors resulting in several publications and received the New York Roentgen Society Best of ASTRO award in 2012. She served as Chief Resident from 2013-2014.
Dr. Osa has also been active in international cancer care and research. As a premedical student, she was awarded a grant from the National Institutes of Health to complete a basic science research fellowship on hepatocellular carcinoma in Hôpital Paul-Brousse in Paris, France. As a resident at NYU, she received the American Society of Radiation Oncology (ASTRO) Global Health Scholar Grant and has presented her research at several international cancer centers in various locations including Tanzania, South Africa, and Italy. As Chief Resident, she received the award for Excellence in International Cancer Outreach from NYU in 2013.
Dr. Osa joined Radiation Oncology Associates in August 2014. "I am honored to be able to provide compassionate, high quality care in a community setting. I enjoy being able to help my patients in any way possible throughout their treatment course."